CALL FOR PAPERS: The question of skills in cross-border labor mobility
February 8, 2018
THE QUESTION OF SKILLS IN CROSS-BORDER LABOR MOBILITY
International Conference
September 20-21, 2018, Waseda University, Tokyo
CALL FOR PAPERS
In the knowledge-based world of the 21st century, human talent is seen to be the key to generating innovative, enterprising economies. Given labour shortages as a result of ageing local populations and the added complexity of low fertility rates, many countries have introduced new measures to (selectively) attract skilled migrants in the quest to augment their talent pools. While different countries have different experiences and degrees of success with attracting variously 'skilled' migrants, they also face comparative issues relating to categorizing, utilizing and integrating these migrants. This conference takes as a point of departure the notion that 'skills' and as such the idea of 'skilled migrants' are socially constructed categories shaped by immigration and labor policies, as well as public discourse. The principle question we would like to examine in this workshop is the way nation-states as well as migrants interpret and engage with the notion of skills.
With this seminar we aim for the following: 1) clarify the existing knowledge in the field and identify areas that need further inquiries. In particular, we contend that rationales of government's skill categorization have yet been thoroughly investigated. How the migration policies impact on migrants' deskilling or upskilling and their mobility across the labor market deserves much more scholarly attention. Therefore, 2) we aim to bring together scholars who critically engage with these questions in their own grounded research. In this way, we seek to question categorical thinking of skills and move the analysis to a processual approach in terms of understanding the acquisition, loss and utilization of skills. More specifically, 3) we seek to advance the research by bridging the gap between state-level conceptualizations of skills in policy-making and the way migrants themselves perceive, valorize and act on skills as a form of migration capital.
We invite submissions that engage with the following questions:
Policy analysis: What are the policy directions and objectives in migration and labour policies aimed at attracting, retaining and integrating various 'skill' categories of migrants, and to what extent have they been successful? What can a comparison of the policies of different countries tell us about the conditions and contexts for success/failure?
Skill utility: How do migrants engage with the notion of skills, when strategizing towards a particular migration destination? How do they project their mastery of skills and skill levels, and how are they assessed in relation to national skills categories? Is there wastage of skills, and how are skills mediated by factors that impose constraints on or create opportunities for migrants of particular backgrounds such as ethnicity, race or gender?
Skill acquisition: How does migration create skills and other types of migration or mobility capital? We seek to explore and compare how migrants actively negotiate various skill categories, the way they engage with professional opportunities, and deal with social constraints and stereotypes that come with respective categories.
Skill transfer and mismatch: What types of skills are transferrable? What are the extent of skill mismatches? Under what circumstance do skill mismatches occur?
We welcome submissions from all disciplines in the social sciences. While our focus is primarily Asia, we are also open to receiving abstracts based on groundbreaking research on other parts of the world. Since the conference aims to produce a collective publication, the article must be original, unpublished and not committed elsewhere. Please submit an abstract (300-500 words) that summarizes the arguments, methods and empirical basis. The deadline for submissions is 16 March 2018. Decisions will be made by 30 March 2018. Full papers (6,000-8,000 words) will be due by 1 September 2018.
This conference is sponsored by TGP-Waseda Global Asia Program. If accepted, presenters' travel expenses will be covered by the conference organizers and accommodation at Waseda University will be provided.
If you have any questions, please email: glfarrer@waseda.jp
Find abstract submission form here: CFP-Skills Workshop_Waseda
---
Women on the Move: Migration, care work and health
December 30, 2017
The WHO has just issued a report in which our Editorial Coordinator and former Project Lead Sonya Michel was involved. 
Here is an excerpt from the executive summary:
"Ageing in late industrial and middle-income economies, combined with rising demographic dependency ratios and female labour force participation, has led to emerging care deficits in many developed and developing countries. Around the world, more women are entering the labour force, thus taking them away from traditional unpaid caring roles.
This report focuses largely on one population group: women migrant care workers who provide home-based personal care. However, many of the issues, and the next steps suggested here, also apply to other migrants and refugees – particularly women and girls – as well as to other socially excluded and marginalized groups engaged in paid and unpaid care work across the world. Without a doubt, women migrant care workers play an increasingly prominent role in securing and protecting the health status of others and are contributing both to health in the broadest sense and to health systems. Yet relatively little is known about their own health status, the health implications to their families of their out-migration, and the extent of their important contributions to health systems. Around the world, care workers are overwhelmingly female, and many are migrants. This report documents how, despite making a large contribution to global public health, they are exposed to many health risks themselves, while enjoying few labour market and health protections. The report also underscores that paid and unpaid care work is central to the broad health and well-being of individuals, their families and communities, as well as society at large."
Read the full report here.
---
Eldercare policies in East Asia and Europe: Mapping policy changes and variations and their implications
December 29, 2017
Eldercare policies in East Asia and Europe: Mapping policy changes and variations and their implications
Authors/editor(s): Ito Peng and Sue Yeandle
Adequate and dignified care provision for frail elderly populations is becoming an urgent policy issue not only in high-income countries but also in many middle- and low-income ones. The growing demand for eldercare in many countries is driven by rapid demographic ageing as well as by changes in family patterns and gender relations, greater distanciation between generations, and institutional and ideational changes in relation to political economy and the meanings and practices of care.
This report documents and analyses varieties of eldercare policies, and their readjustments, in East Asia and Europe. It analyses changing social, economic and political contexts and their implications for eldercare and eldercare policies in 10 selected countries—China, Finland, France, Germany, Japan, Republic of Korea, Singapore, Spain, Taiwan, and the United Kingdom—that all have in common severe care deficits that will only amplify in the future, given their rapid population ageing, low fertility, rising female employment, and increased mobility and distanciation of families.
Policymakers in all the countries considered continue to try to manage the imperatives to address increasing public demand for care, maintain fiscal control over social and health-care expenditures, and respond to changes caused by population ageing and mobility. This has resulted in significant cross-national and cross-regional policy learning, innovations and experimentations, as governments adopt and adjust policy models from other locales to meet their needs.
This paper was produced for UN Women's flagship report, Progress of the World's Women 2018, to be released as part of the UN Women discussion paper series.
View online/download
Bibliographic information
Geographic coverage: Asia and the Pacific; Europe and Central Asia; China; Finland; France; Germany; Japan; Korea, Republic of; Singapore; Spain; Taiwan (province of China); United Kingdom of Great Britain and Northern Ireland
Subject area(s): Ageing/older people; Economic empowerment; Health; Health care services; Social protection
Resource type: Case studies; Discussion papers
Series: UN Women discussion paper series
UN Women office involved in publication: UN Women Headquarters
Publication year: 2017
Number of pages: ii + 67
ISBN/ISSN: 978-1-63214-104-0
Publishing entities: United Nations Entity for Gender Equality and the Empowerment of Women (UN Women)
---
United Nations: Expert Group Meeting on Care and Older Persons
December 18, 2017
On December 5-7, a small group of international experts, including the Principal Investigator of the Gender, Migration and the Work of Care collaborative project, Ito Peng, met at the United Nations Headquarters in New York "to discuss and explore the issue of care for older persons and deepen understanding of the links between care and decent work, gender, labour migration and human rights, as well as their implications for social policy".
Find more information, as well as papers, presentations and documents from the meeting here.
You can also directly download Ito Peng's paper and presentation.
---
New postdoctoral fellows
December 14, 2017
Congratulations to our new Postdoctoral Fellows!
These promising scholars, working in Canada, Singapore, South Korea, and Australia will start their terms on the Gender, Migration and the Work of Care project in 2018, and will participate in a week-long seminar to be held in Toronto in January of 2019.
Meet the new postdoctoral fellows: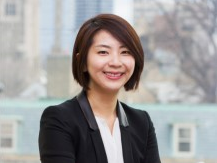 Yi-Chun Chien's research explores how East Asian states negotiate their elder care provisions and border control, and how civil society mobilization and electoral politics have influenced on the migrant care workers' labour rights and claims for membership. She will work at the University of Ottawa with André Laliberté .
Jiweon Jun investigates how care work is actually performed in different contexts in South Korea, and how the conditions of care work are related with the quality of care provision and the well-being of caregivers/recipients. She will be co-supervised by Professor Ito Peng, University of Toronto, and Professor Ki-Soo Eun, Seoul National University.

Sohoon Lee's areas of interest are migrant women in Asia and the dynamics between labour and women's rights, migration laws and illegality, social movement and atypical forms of resistance. She will be working at the University of Toronto, Mississauga with Cynthia Cranford.


Alex Payette's (PhD) work focuses on local Confucian revival in urban and rural China, its influence on mobility, governance and on the issue of Care, with specific focus on the involvement of local Confucian groups in redefining care arrangements and care economics.. He will be working with André Laliberté at the University of Ottawa.

Chand Somaiah's research looks at contemporary social reconstructions of motherhood among a first-generation im/migrant community across three sites in the Asia-Pacific. Research interests include carework, new cosmopolitanisms, transnationalism, gendered intimacies, emotions, kinwork and labour migration. She will work with Brenda Yeoh, with the Asian Migration cluster, at the Asia Research Institute (ARI), National University of Singapore (NUS).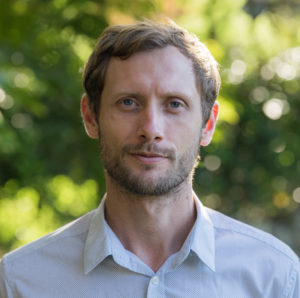 Matt Withers' research concerns patterns of migration-underdevelopment in South Asia, specifically exploring experiences of temporary labour migration from Sri Lanka, their relationship with structures of uneven development, and their intersectionality with economies of gender and ethnicity. He will be co-supervised by Deborah Brennan and Rianne Mahon at the Social Policy Research Centre of the University of New South Wales.

JieLan Xu's research interests include built environment and health, urban form, spatial analysis, and survey data analysis. Her PhD research focuses on spatial patterns and neighborhood contexts of aging-in-place across Canada, and analyzing activity participation of aging populations from a life-course perspective. She will work with Andre Sorenson and Ito Peng at the University of Toronto.
---
Fresh off the press: Gender, Migration, and the Work of Care
December 14, 2017
We are proud to announce the publication of the edited volume Gender, Migration, and the Work of Care: A Multi-Scalar Approach to the Pacific Rim by Palgrave Macmillan, in August 2017.
Our book is getting a lot of well-deserved attention. The electronic version of the book has already been downloaded 539 times, and a dozen reviewers from major journals now have our book in their hands. We are eagerly awaiting reviews.
This book is edited by Sonya Michel and Ito Peng, both affiliates of the Centre for Global Social Policy . The international group of authors in this collection include some of the most prominent scholars currently working in the field of gender, migration and care: Eileen Boris, Monica Boyd, Deborah Brennan, André Laliberté, Rianne Mahon, Shahra Razavi and Fiona Williams, among others. They share research undertaken as part of the SSHRC funded Partnership Project entitled Gender, Migration, and the Work of Care.
The book explores how around the world, women's increased presence in the labor force has reorganized the division of labor in households, affecting regions in different ways depending on their cultures, economies, and politics, as well as the nature and size of their welfare states and the gendering of employment opportunities. As one result, the authors find, women are increasingly migrating from the Global South to become care workers in the Global North.
This volume focuses on changing patterns of family and gender relations, migration, and care work in the countries surrounding the Pacific Rim—a global epicenter of transnational care migration. Using a multi-scalar approach that addresses micro, meso, and macro levels, chapters examine three domains: care provisioning, the supply of and demand for care work, and the shaping and framing of care. The analysis reveals that via care, multiple forms of global inequalities are now playing out in the most intimate of spaces.
For more information, please go to: http://www.springer.com/us/book/9783319550855.
---
Call for Papers Asian Symposium on Legal Pluralism: "LIMITS OF LAW, LIMITS OF LEGALITY"
December 6, 2017
Department of Community Law and Development Faculty of Law University of Indonesia, in cooperation with Commission on Legal Pluralism, Amrita University, Kyoto Bunkyo University, and Panjab University, with the Center for Women and Gender Studies University of Indonesia as the organizer, invites you to participate in Asian Symposium on Legal Pluralism with theme "LIMITS OF LAW, LIMITS OF LEGALITY: CONTEMPORARY LEGAL, SOCIAL, AND CULTURAL ISSUES IN ASIA"
The changes and continuity in political, social and economic sphere in  Asia has a bearing on how the society responds to these changes and continuity. Formal legal systems and informal norms too have diverse response to these changes and continuities. Presence of socio-economic activities outside the established spheres poses challenges for academics as well as policy makers not only to understand the phenomena but also how to respond to these phenomena. These generalizations are problematic in Asian context due to difficulty of inapproachable formal legal systems  on the one hand and existence of diverse informal norms as a product of multitude and multi-layer social & political systems on the other.
For example, the formal legal system is difficult to enforce in many spheres of informal economic activities, especially in the context of resources like minerals, fisheries, forest, water etcetera. One also encounters new narratives in the renewed political discourses that includes food habits and consumption, interactions in cyber space or internet enabled services. Rapid growth of urbanisation and influx of working class population from diverse background has also created new norms and behaviours unobserved before. Costal grabbing, illegal cities (the slum economy) are some of the examples. Yet other examples could be found in terms of development of new markets  for mobile money transfers, dissemination of entertainments through mobile downloads etc.
A third type of economic phenomena would be in the form of so called frontier regions, largely inaccessible by mainstream legal system. These could be in the international borders or in the deep sea, mountains and inaccessible tracts. To add to this complexities is the interactions among various social groups as part of caste systems, tribal systems, religious systems or even refugees, repatriates and displaced population.
In this context, it is worthwhile to understand the limits of law and limits of legality in these societies that are intertwined with various social, political and historical milieu. The discourse instead of taking a particular theoretical or ontological position, would be open to understand the phenomena as well as critique the shortcomings of existing generalization. We invite to have papers on varieties of narratives on the above mentioned areas and frontiers that would open up new research issues in Asian context and help evolving and stitching the phenomena possibly through a new or revised ontological perspective.
Venue of the conference: University of Indonesia
Last date of receiving abstract: December 10th, 2017
Notification of selection of abstract: December 20th, 2017
Submission of paper available for circulation: March 15th, 2018
Dates of conference: March 29-30th, 2018
Maximum length of the abstract would be 500 words. Please send your abstract to pkwg@ui.ac.id.
Further details relating to panel discussion, keynote speakers and program details will be shared on a later date.
---
CALL FOR PAPERS: CITIZENSHIP, LEGAL PLURALISM AND GOVERNANCE IN THE AGE OF GLOBALIZATION
December 6, 2017

COMMISSION ON LEGAL PLURALISM
Next biennial course and conference of the commission on Legal Pluralism: 17-24 August 2018, Ottawa, Canada: Citizenship, legal pluralism and governance in the age of globalization
The University of Ottawa has graciously offered to host the Legal Pluralism conference and course in August of 2018. The conference will take place from 22 to 24 August 2018, as usual preceded by our course from 17 to 20 August. Please mark these dates in your calendar!
The theme of the conference is 'Citizenship, Legal Pluralism and Governance in the Age of Globalization'. Please find here an overview of all accepted panels, as well as the Call for Papers. Paper abstracts can be submitted until 31 January 2018. During the conference we will award a prize for the best paper by a young scholar. Please have a look at http://commission-on-legal-pluralism.com/nl/young-scholar-award for the criteria, feel free to submit a paper or encourage your colleagues to do so.
Prior to the conference, we will organise an international course, covering theories, knowledge and methodologies of legal pluralism. If you are interested in learning more about the course, please have a look here!
If you have any questions, feel free to contact us at jubink@law.uci.edu. We are hoping to see many of you in Ottawa in August of 2018!
---
BIG IDEAS COMPETITION: Exploring Global Taiwan
December 6, 2017
CALL FOR IDEAS 2017-2018
We are looking for motivated students to carry out their outstanding research and creative projects in Taiwan. Whether you are in the humanities, social sciences, or sciences, the Big Ideas Competition is an opportunity to create and experiment in a new environment. The possibilities are endless! For example, your project could be a documentary film about Taipei's changing neighbourhoods; a study of the butterfly species endemic to the island, or an investigation of Asia's most vibrant democracy. The only constraint is your imagination.
Students will be supported in the application process through a series of workshops between January and April 2018, which will cover: conceiving a winning idea; writing a successful proposal, and idea execution through project management. Students are welcome to apply as individuals or as a team.
FULL-TIME UNIVERSITY OF TORONTO UNDERGRADUATE AND GRADUATE STUDENTS FROM ALL
THREE CAMPUSES ARE ELIGIBLE TO APPLY. Proposals will be adjudicated based on creativity, feasibility, and quality. Students' academic records and background training may factor in the deliberation. Award amounts are normally up to $4000 for individuals or $7000 for teams.
Students will prepare for the competition through several workshops providing feedback and guidance from faculty and advisors between January 2017 and April 2018. From May to July, students will have the opportunity to travel to Taiwan for up to 21 days to conduct research and put their proposals into action. In August, students will write up their final reports. The program will culminate in September 2018 with public presentations by student awardees at the Munk School of Global Affairs.
Draft Proposal Submission Deadline: January 10, 2018, 4:00PM
Final Application: January 31, 2018, 4:00PM
For more details visit: http://uoft.me/bigideascall
Contact me with any questions: Shannon Garden-Smith
Assistant to the Director; Special Projects Coordinator Asian Institute
1 Devonshire Place, Room 227N Munk School of Global Affairs
---
Insight Through Asia Challenge
December 6, 2017
CALL FOR IDEAS 2017-2018
Mobilities
The Richard Charles Lee Insights through Asia Challenge (ITAC) is a flagship experiential learning program at the Asian Institute, Munk School of Global Affairs.
This year, ITAC invites students to research the theme of MOBILITIES in Asia today. We call on ALL U OF T STUDENTS (UNDERGRADUATE AND GRADUATE) who want to apply classroom learning to fieldwork in Asia. Students are welcome to apply as individuals or in small teams and can propose to create their field research as a policy report, a journal article, a documentary film, a large-scale event, or something else entirely. Award amounts are normally $2000-$7000.
Most importantly, projects must be fully grounded in academic research. Projects may address issues relevant to particular localities in East, Southeast, or South Asia, or issues connecting multiple places. These projects should address a specific issue within the broad theme of mobilities (e.g., circulations of people, commodities, money, ideas and ideologies) in the context of larger forces (e.g., global markets, socio-politics, emerging technologies and digital spaces, the environment, health, etc.).
Students will prepare for the challenge through several workshops providing feedback and guidance from faculty and advisors between January 2017 and April 2018. From May to July, students will have the opportunity to travel to Asia for up to 21 days to conduct research and put their proposals into action. In August, students will write up their final reports. The program will culminate in September 2018 with public presentations by student awardees at the Munk School of Global Affairs.
Draft Proposal Submission Deadline: January 10, 2018, 4:00PM
Final Application: January 31, 2018, 4:00PM
For more information visit: http://uoft.me/ITAC
 me with any questions: Shannon Garden-Smith
Assistant to the Director; Special Projects Coordinator Asian Institute
ai.coordinator@utoronto.ca
1 Devonshire Place, Room 227N
Munk School of Global Affairs